Uniformed Protective Services
Why choose this subject?
The UK's Uniformed Protective Services industry is one of the largest employers in the country. It works to develop and implement government policies and helps deliver a huge range of services to the public. A BTEC in Uniformed Public Services is designed to equip students with the knowledge, understanding and skills required for success when moving towards a career in the uniformed services. Those who are attracted to the Uniformed Protective Services sector will find it modern and dynamic, committed to providing employees with a many great opportunities to develop in a positive working environment where they can really make a difference.
What will you study?
Government, policies and the Uniformed Protective Services: exploring and analysing how the government and policies impacts the work of the Uniformed Protective Services
Physical preparation, health and lifestyle for the Uniformed Protective Services: fitness testing and analysis of own performance in relation to Uniform Protective Services standards
Crime and its effects on society: analysis of the effects of various crimes on communities
Leadership and Teamwork in the Uniformed Protective Services: exploration of different management styles and the ways these are utilised within the Uniformed Protective Services
Citizenship, Diversity and the Uniformed Protective Services: consideration of how citizenship and diversity are promoted both within and by the Uniformed Protective Services
Behaviour and discipline in the Uniformed Protective Services
Police powers and the law.
How is this course assessed?
The course is 50% exam and 50% coursework; students must achieve at least a pass grade in the exam to pass the course overall. Students must be highly motivated and able to complete work to given deadlines and at a high standard as all assignment work throughout the course counts towards the final qualification (along with the exam) which is awarded at either Pass, Merit, Distinction or Distinction* level. The assessment includes a mixture of both written and practical work.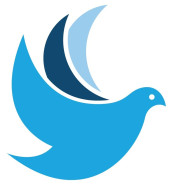 ---
What next?
Not only could a BTEC in Uniformed Public Services lead to a career in the uniformed services it will also develop a range of skills in a vocational context including confidence, competence, team building and motivation. As well as these transferrable skills it will also provide UCAS points towards university entry.
---