Chaplaincy Team and Roles


The origin of the word 'Chaplain' is from the term 'little cloak'. This refers to the story of St Martin (316-397AD) who cut his cloak in half to give to a beggar to wear. This idea of providing 'wrap-around' care for everyone at Immanuel is at the heart of what the Chaplaincy team does.
Inspired by our school vision, the team believes that everyone in the Immanuel family is "made in the image of God" (Genesis 1:27). Therefore, the team works to help the whole school family to flourish, growing qualities of perseverance, character and hope (Romans 5:4) in everyone. People with these qualities will embrace Jesus' call to service, forgiveness, reconciliation and justice, transforming their own lives and the lives of others.
| | |
| --- | --- |
| Chaplain | Rev S Hacking |
| Lay Chaplain | Mrs R Tarr |
| Assistant Headteacher (Christian Vision) | Mr R Tarr |
| Collective Worship Leader  | Mr L Gomez |
| Salvation Army Youth Worker | Mrs E Trotter |
| Post 16 Pastoral Manager | Mrs C Stockill |
---
The Chapel
The word 'holy' comes from an ancient Hebrew term to mean 'to be set apart for a specific purpose'. Our Chapel, set in the school grounds, sits apart from the rest of the building. It is here that students and staff come, leaving behind the rest of the business of school life, to participate in collective worship and celebrations of major festivals. The Chapel serves daily as a place of prayer, reflection and stillness for all.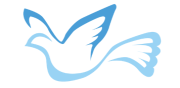 ---
The Sanctuary
This building was paid for and established by the Salvation Army in their mission "to serve souls, grow saints and serve suffering humanity." The Sanctuary is used for both the educational, social and emotional development of students. Students come to the Sanctuary to attend lunch and after-school groups that are overseen by a Salvation Army Youth Worker. The aim of the groups is to give young people a safe and inclusive environment to voice any issues they may be facing and to encourage a spirit of community within the school. The Youth Workers offer a listening ear and pastoral support to students facing difficult circumstances as well as, exploration of prayer, worship and discussion groups.