Criminology
Why choose this subject?
How can we seek to understand why people commit crimes? Throughout the two-year course, students will investigate the reason why people commit crimes and how we can try to reduce the crime rate. Students will look at individual cases as part of the course and take a trip to the Law Courts for observation.
Some of the questions we will ask…
How do we decide what behaviour is criminal?
What is the difference between criminal behaviour and deviance?
How do we explain why people commit crime?
What makes someone a serial killer, or abusive to their own families?
What are the roles of personnel involved when a crime is detected?
What investigative techniques are available to investigators to help identify the culprit?
---
What will you study?
Year 12
Changing Awareness of Crime
Criminological Theories.
Year 13
Crime Scene to Courtroom
Crime & Punishment.
---
How is this course assessed?
Assessment for this course typically takes place through internally marked controlled assessments and external examinations. The final grade is an aggregate of all the unit grades to give an overall grade of A*-E.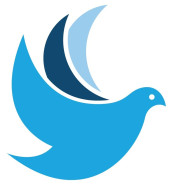 ---
What next?
The Criminology course offers a specialist qualification that focuses on particular aspects of employment within the appropriate vocational sector. Students who take this course can then go on to seeking employment in any of the public services where they will have an insight into the Criminal Justice System. Students can also apply to university and continue studying Criminology.
---