Public Services (Level 2)
Why choose this subject?
The Level 2 First award in Public Services is designed to inspire and enthuse learners to consider a career in the public service sector. It gives learners the opportunity to gain knowledge and develop skills in the public service sector. Once complete this supports progression into a more specialised Level 3 vocational, academic course or into an apprenticeship.
---
What will you study?
Students will gain an understanding of how public services operate in the UK.
The wide variety of units allow students to understand how these services are delivered both by individual public services and partnership with others.
---
How will it be assessed?
This course is made up of 4 units: 
The Role and Work of the Public Services
Working Skills in the Public Service Sector
Public Service and Community Protection
Health, Fitness and Lifestyle for the Public Services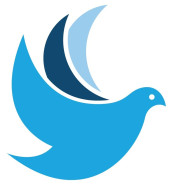 Public Services Intent
Uniformed protective services provides an engaging, robust, broad-based introduction to public services. Through perseverance learners gain knowledge, skills and understanding, developing character through engaging with theoretical and practical participation in public service activities. This allows them to become familiar with the language, skills and processes required to work in public services. 
Through exploration of units such as behaviour and discipline, teamwork and leadership, criminology, police powers and the law, students learn the importance of the role of uniformed protective services in the community, ensuring the infra structure of law and order is observed, giving hope of a safe community for all citizens.4 
The uniformed protective services sector is diverse and encompasses uniformed public services such as the police service, the fire and rescue service, the armed services and the prison service. These public services are organised and financed by the government to benefit society. The diverse nature of the course gives students the opportunity of hope to pursue occupations in the uniformed protective services, including roles in the police service, fire and rescue service, prison service and the armed services 5.
---
4 Ephesians 4:32 'Be kind and compassionate to one another, forgiving each other, just as in Christ God forgave you.' 
5 Mark 10:45 – Jesus said, 'For the Son of Man did not come to be served, but to serve.' 
---
What next? 
Further study
This qualification, combined with other qualifications, will provide learners with the skills, knowledge and understanding to progress onto the BTEC Level 3 National Extended Certificate in Uniformed Protective Services.
Employment
This qualification enables students to peruse a career in the public services such as police, firefighter, NHS worker, military or progress onto a higher education course in the field of Psychology, Criminology, Social Work, Forensic Science and Law.
---