Leadership through Sport (Level 2)
Why choose this subject? 
The Level 2 Certificate in Leadership Through Sport provides an engaging and relevant introduction to the world of sport. It incorporates important aspects of the industry, such as sports leadership, coaching, event management, the psychology of sport and practical sports performance. It enables you to develop and apply your knowledge, while also developing a range of relevant practical, communication and technical skills.
---
What will you study? 
Students will be given an opportunity to inspire, motivate and improve the performance of a selected target group through the delivery of a sport activity and event. Students will develop their knowledge and skills to be able to plan and lead a range of practical sports activities and could be their first step into leadership and sports coaching.
Students will investigate the technical and tactical requirements of a sport and the methods of improving their own technical and tactical ability in a selected sport.
Students will develop their knowledge of the psychological factors which influence sports performance and how psychological skills can be developed.
They will explore the subject of sport psychology and some of its key principles so learners can use these to help improve sporting performance.
---
How will it be assessed? 
The course is made up of 3 units:
Unit 1 – Planning and Leading Sports Activities
Unit 2 – Technical skills and tactical awareness for sport
Unit 3 – Psychology for Sports Performance.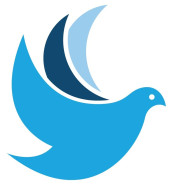 ---
What next? 
Further study
This qualification, combined with other qualifications, will provide learners with the skills, knowledge and understanding to progress onto further education or training in a related area, such as a BTEC Level 2 First in Sport, a BTEC Level 3 National in Sport or a BTEC Level 3 National in Sport and Exercise Sciences.
Employment
This qualification enables students to peruse a career in the sports sector such as a sports coach, sports leader, gym instructor, personal trainer, PE teacher, sports psychologist or physiotherapist.
---