English Literature
Why choose this subject?
English Literature gives you an opportunity to discover how literature makes sense of the world through stories, poems, novels and plays The literature we will study ranges from texts written in the 1600s through to the modern day, allowing students to immerse themselves in the development of language and concepts such as gender and theology. We will explore the contexts of the texts to aid students understanding of the writers' possible intentions and messages.
We will do a lot of debating and talking about the key texts, so if you enjoy reading and talking about what you read, this could be the course for you.
Some of the questions we will ask…
Why is Shakespeare so important to us over 400 years after he died and how are his themes still relevant today?
Is the Duchess in 'The Duchess of Malfi' a tragic heroine?
What can Blake's poems teach us about life in Georgian Britain and how are his political and social messages conveyed through his poems?
How does 'A Streetcar named Desire' convey ideas about gender and representation?
How can we compare themes in novels like 'A Handmaid's Tale' to modern novels we have explored independently?
---
What will you study?
You will study a range of iconic plays, poems, and novels. The focus is on looking at conventions of the genres and the themes and ideas conveyed through them.
There are four components:
Poetry: The study of poems by William Blake, Carol Ann Duffy and Phillip Larkin.

Drama: The study of the plays 'Duchess of Malfi' and 'A Streetcar Named Desire'

Unseen poetry and prose: The study of a range of Late Victorian or Interwar Literature alongside a range of exciting poetry.

The Non-Exam Assessed component: The study of a set prose text (like The Handmaid's Tale) alongside your own choice of novel. This is a coursework module giving you opportunity to explore your own interests in literature.
---
How is this course assessed?
Assessment will take the form of three end of Year 13 examinations and one detailed piece of coursework which is assessed by your teacher.
What else?
Expect to take part in lots of group discussion, presentations of your ideas and independent reading and thinking.
You will also be presented with a range of opportunities to take part in outside of curriculum study such as screenings of the plays, theatre trips, study days, lectures/ talks and writing workshops.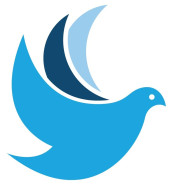 English Intent 
At Immanuel College, we aim to inspire in all students a love of English literature and the understanding that language is power1. Our aim is to produce confident communicators who can adapt their language and tone in different situations. We aim to pair with this ability to identify right and wrong and speak up for themselves and others5.
Our curriculum seeks to broaden students' understanding of the wider world by exploring a wide range of cultural, social, and moral issues. We seek to develop students' empathy skills and their appreciation of what it means to live in a diverse community. We want our students to leave Immanuel College as fully-fledged citizens who can make a positive contribution to society and to relish the opportunity to work in a multi-cultural setting7.
We instil in our students the ability to persevere through challenging topics and a reflective approach to improvements. Students build character, resilience, and empathy by appreciating literature from a broad range of perspectives that can be applied to the world around them. We seek to give hope to students through high expectations and by developing a proactive and positive attitude towards challenges they face9.
---
1 Matthew 1:23 – 'They will call him, "Immanuel" which means "God with us."
5 Mark 10:45 – Jesus said, 'For the Son of Man did not come to be served, but to serve.'
7 Ephesians 2:10 – 'For we are God's masterpiece, created in Christ Jesus to do good works which God prepared in advance for us to do.'
9 John 10:10 – Jesus said, 'I have come that they may have life and have it abundantly.'
Subject Maps
---
Curriculum Plans
---
What next?
An A-Level in English Literature is a highly-regarded subject and can lead to a range of university courses and careers including medicine, law, teaching, publishing, PR, the media, and research.
You will develop a wide range of skills such as improved communication (written and oral), independent thinking, problem solving, analytical skills and teamwork, making it an ideal choice to bridge science and humanity subjects.
---
---