Sociology
Why choose this subject?
Studying Sociology offers insights into social and cultural issues. Why do men commit more crime than women? Sociology explains possible reasons for why a gender gap exists. Alternatively do women commit more crime than men but are better at concealing their crimes? Is childhood disappearing? Do men and women share housework equally today? Why do British Chinese pupils outperform every pupil in the education system?
In Sociology you will learn a range of new skills that will help you think critically, present reasoned arguments and better understand societal issues.
---
What will you study?
Year 12
Sociology of Education, Research Methods and Families and Households.
Year 13
Paper 1: Education with Theory and Methods
Paper 2: Topics in Sociology
Paper 3: Crime and Deviance with Theory and Methods
---
How is this course assessed?
In Year 13 the course is assessed through three two-hour examinations.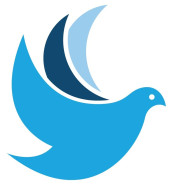 Subject Map
---
Curriculum Plans
---
What next?
A degree in Sociology can lead you to employment into a wide range of careers including:
Nursing
Social care
Law enforcement
Teaching
Marketing
Advertising
Public Relations
Journalism
It prepares you for business, academia, policy-making, and anything requiring analytical skills. The top six Degree/Higher Education courses taken by students who have an A Level in Sociology include:
Sociology
Psychology
English
Business Studies
Law
Teaching
---