Psychology
Why choose this subject?
Psychology is the study of human behaviour and interaction. It aims to answer the questions:
Why do I do that?
Why did they make that choice?
How can we change our behaviour?
Through studying psychology you'll be able to refine your analytical and organisational skills and learn about scientific research methods, including collecting and working with data.
Learning about human behaviour can also help to develop your communication skills and improve your teamwork and leadership skills.
---
What will you study?
Year 12
In Year 12 you will look at social influence, memory, attachment, approaches in psychology, psychopathology and research methods.
Year 13
In Year 13 you will recap the above topics, as well as looking at relationships, aggression and eating behaviour.
---
How is this course assessed?
Psychology is usually taken over two years leading to an A Level in Psychology. However, you can choose to stop Psychology at the end of Year 12 with an AS qualification.
Psychology is an exam only course, with exams taking place at the end of the course.
At the end of Year 13 you will sit three exams of 2 hours each.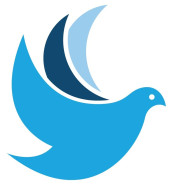 ---
What next?
Psychologists can work in social care, mental health, education, business, research and sports.
Psychology A-level can be useful if you are looking into a degree or further study in Law, Sociology, Critical thinking and Sport.
---