IT (BTEC Level 3 Extended Certificate)
Why choose this subject?
Level 3 BTEC in IT places a high value on practical, industry-relevant learning, and aim to support students to acquire the skills needed for immediate employment in the IT field. Additionally, the qualification provides a solid foundation for higher education and career advancement, making it a well-rounded choice for those interested in IT careers.
---
What will you study?
Students will focus on practical and hands-on learning, allowing you to develop real-world skills that are directly applicable to the IT industry. This can be especially valuable if you prefer a more practical approach to education.
Core Units:
Information Technology Systems: This unit covers the fundamentals of IT systems, including hardware, software, and networking components.
Creating Systems to Manage Information: Students learn about databases, data management, and information systems.
 Optional Units:
Web Development
Mobile App Development
IT Project Management
Computer Networks
Software Development
Digital Graphics and Animation
Data Analytics
E-commerce
IT in Business
---
How will it be assessed?
The course is made up of 5 components, 2 external assessments, followed by 3 internally assessed coursework. This coursework is typically designed and assessed by teachers or instructors within the educational institution where the course is being taught.
 Assignments: Students complete assignments related to specific units or topics. These assignments may involve research, practical tasks, presentations, written reports, or other forms of evidence.
The grading for BTEC Level 3 qualifications is typically on a scale, with grades such as Pass, Merit, and Distinction. The final grade is determined based on the marks achieved in each unit and the overall assessment criteria for the qualification.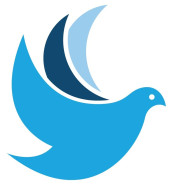 Computing Intent
We aim to create tailored curriculums that develop a high level of digital literacy in all our students ensuring that they have the confidence to approach any digital tasks.
In addition, we aim to equip all our students with a broad range of computing skills and knowledge and the understanding of enterprises in the ever-changing technological and enterprising world that they currently live in, instilling hope for their future. Additionally, we promote Christian values of perseverance and character that inspire students to engage positively in a diverse and inclusive future. Furthermore, we strive to provide the administration opportunities1 for students to express their creativity, problem-solving and develop their confidence that open new pathways that our students once thought were inaccessible supporting students to live up to the potential that God gave us2.
As all God's children, we encourage students to make wise choices, promote goodness when interacting with the digital world allowing students to further demonstrate positive and character. Most importantly to provide students with the e-safety skills to analysis the content they are see online and interactions they have and make safe and well-informed and godly decisions that will protect themselves from any form of online harm and distress as well as using social platforms for social justice.
---
1 Romans 12:7-8 - 'The skill of administration is a practical tool for the service and help of others' 
2 Ephesians 2:10 - 'For we are God's masterpiece. He has created us anew in Christ Jesus, so we can do the good things he planned for us long ago' 
---
Subject Maps
---
Curriculum Plans 
---
What next?
Further Study
This qualification, combined with other qualifications, will provide learners with the skills, knowledge and understanding to progress into Higher Education (HE) on a Computing programme such as Information Systems, Cybersecurity, Database management, Web design, Artificial Intelligence (AI) etc.
Employment
This qualification enables students to peruse an IT and computing related apprenticeship or follow a careers such as IT Support Specialist, Web Developer, Network Technician, Database Administrator, Software Developer and many more
---