Business (Extended Certificate)
Why choose this subject?
Our Level 3 Cambridge Technical in Business qualifications help your students to achieve their potential and progress to the next stage of their lives, whether that's higher education, an apprenticeship or employment. It will provide learners with the opportunity through applied learning to develop an understanding of the business environment and to focus on a specific aspect of business
---
What will you study?
Students will gain an understanding of the wider external contexts in which businesses operate and of internal business functions and their interdependencies. The exams and units will allow them to appreciate how legal, financial, ethical and resource constraints can affect business behaviour and the influence that different stakeholders can have and how businesses must respond.
The optional units cover a wide range of topics to give learners the opportunity to take a unit that is relevant to a specific aspect of business, for example marketing, accounting, human resources, or business planning. They will also develop transferable skills that are valued by HE and employers such as communication, planning, teamwork, research, and analysis. Students will also complete additional units that will focus on specialist functions and operations of business for example international business, business events, being entrepreneurial etc.
---
How will it be assessed?
The course is made up of 5 elements:
Unit 1 and 2 (both exams) completed in year 12, Then year 13 will comprise of 1 exam unit and 2 pieces in internally assessed by the teacher and moderated by the exam board.
Final grading is based up each unit. Students will achieve Pass, Merit and Distinction grades for each unit, achieving points which will be used to calculate the final grade (Pass – Distinction*)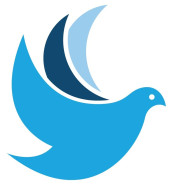 ---
What next?
Further study
This qualification, combined with other qualifications, will provide learners with the skills, knowledge and understanding to progress into Higher Education (HE) on a businessrelated programme such as Business, Business Management, Marketing, Business and Finance, Business and Economics and Accounting. It will also allow them to choose nonbusiness related degree programmes
Employment
This qualification enables students to peruse a business-related apprenticeship, accountancy, Marketing coordinator, Business analysist Marketing and Research, Business Administration, Project management etc.
---