Health and Social Care
Why choose this subject?
The Health and Social Care sector relates to the whole range of services that are available from health and social care providers. The vast infrastructure, both public and private, encompasses disciplines including sociology, psychology, medicine, law and ethics, as well as residential and other types of care.
The demand for qualified health care professionals has never been greater. The NHS and wider care services are changing at an unprecedented rate and we need to continue to respond to the developments in the health, social care and other related sectors effectively to ensure individuals are properly supported and cared for.


---
What will you study?
Year 12
Human lifespan development - Exploration of physical, intellectual, emotional and social development
across the human lifespan, and the factors affecting development and the effects of ageing. This includes the
study of various social and psychological theories and how they inform the health and social care sector.
Meeting individual care and support needs.
Year 13
Working in Health and Social Care
Physiological disorders and their care.
---
How is this course assessed?
Year 1:
The course consists of one externally and one internally assessed unit. The subject content includes study of  Human Lifespan Development (external exam) and Meeting Individual Care and Support Needs (internal coursework)  with students considering a range of scenarios and case studies.
Year 2:
A further externally assessed unit along with another internal unit with content including Working in Health and Social Care (external exam) and optional content possibly including psychological and sociological perspectives, physiological disorders and supporting individuals with additional needs. This is, again, approached through consideration of a range of scenarios and case studies.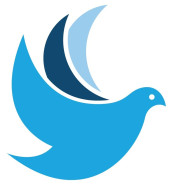 Subject Map 
---
Curriculum Plans
---
What next?
Not only could a BTEC in Health and Social Care lead onto a career within the social care sector, it will also develop a range of skills in a vocational context including confidence, communication, team building and motivation. As well as these transferrable skills it will also provide UCAS points towards university entry.
---