Law
Why choose this subject?
Law is more than just the courtroom. It is a living, breathing instrument of our society that is a part of our daily  lives, whether we realise it or not.
On this course you will study the fundamentals of our legal system; from how we make a law to how that law can be applied in a practical setting. You will gain insight into both the legislation and cases that govern our society, and the people and human stories that shape the development of the law. You will see the law in action in a wide range of settings; from Parliament to the street corner, from family law, to negligence, to the most serious crimes in our society.
This is a dynamic course that will give you a real insight into the modern English legal system; one of the cornerstones of our society, and yet one that has often been neglected as people believe it is only for the elites.
This is an accessible qualification that gives you the chance to access the law in a way that allows you to learn, and place yourself at the heart of modern Britain.
---
What will you study?
Year 12
Dispute Solving in Civil Law Investigating
Aspects of the Criminal Law and the Legal System.
Year 13
Aspects of Criminal Law and Police Powers
Aspects of Family Law.
---
How is this course assessed?
This course is assessed through a combination of unit assessments, controlled assessments and coursework.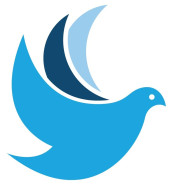 ---
What next?
BTEC National Applied Law opens up a wide range of routes; from university to higher level apprenticeships. Its content lends itself to those wishing to look into our justice system at university, whether studying law or criminology. It also opens up routes into policing, politics, social work, mediation and a whole range of other careers that require knowledge of our society or analytical skills.
---