Performing Arts
Why choose this subject?
A BTEC in Performing Arts introduces the study of plays, practitioners and performance skills. Students will devise and perform play texts in front of a visiting audience and will develop an understanding of the background of these texts, to help them to understand the social, cultural and historical context.
If you enjoy devising and performing theatre then this course could be for you! Students with a clear passion, enthusiasm and determination to challenge themselves are welcome!
You will also develop and improve life skills such as resilience, creativity, collaboration, empathy, problem solving and independence.
---
What will you study?
Year 12
Investigating Practitioners' Work 
You will investigate the work of performing arts practitioners and develop critical analysis skills and contextual understanding of how
practitioners communicate themes in their work.
Developing Skills and Techniques for Live Performance
You will explore technical performance skills with a focus on developing skills and techniques in at least two performance styles.
Year 13
Group performance workshop
You will explore and integrate creative, physical and vocal skills and techniques, working collaboratively to create a performance in response to a given stimulus.
Plus, additional modules focusing upon:
Improvisation
Physical theatre
Acting styles
Theatre in Education
---
How is this course assessed?
The BTEC Performing Arts programme is assessed through a combination of practical tasks supported by written assignments, which demonstrate the development of skills.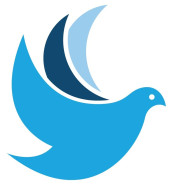 Drama Intent
"You are the light of the world. A city set on a hill cannot be hidden. Nor do people light a lamp and put it under a basket, but on a stand, and it gives light to all in the house. In the same way, let your light shine before others, so that they may see your good works and give glory to your Father who is in heaven."
Matthew 5:14-16
The intent of our drama curriculum reflects the schools' values: perseverance, character, hope.
To develop safe, supportive and inclusive classroom environments which allows students to take risks, learn from mistakes and build

 

hope

 

and aspirations for the future.3
To promote the importance of showing

 

perseverance; becoming resilient and independent learners who can rise to individual challenges allowing them to build their own

 

character

 

and

 

hope.
To encourage students to creatively and practically explore various stimuli using performance skills which focus upon a range of cultural, moral and spiritual issues.
To inspire students to successfully develop their

 

character

 

working both independently and collaboratively with their peers to foster confidence in their own ability developing.4
To encourage students to embrace new opportunities, allowing them to recognise the importance of participation in a wide range of activities, preparing them for life beyond education.
To nurture academic habits such as critical analysis, self-reflection and peer assessment whilst developing original material. The development of these skills are relevant and applicable to wider academic subjects and life beyond education.6
Through evaluation and critical analysis we provide a foundation for students to secure their knowledge within the subject alongside developing their literacy and numeracy skills which can be applied across the wider curriculum.
---
3 Galatians 3:26 – 'In Jesus you are all children of God through faith.' 
4 Ephesians 4:32 'Be kind and compassionate to one another, forgiving each other, just as in Christ God forgave you.' 
6 Psalm 24:1– 'The earth is the Lord's and everything in it' 
---
What next?
In addition to the performing arts sector-specific content, this qualification provides learners with the opportunity to develop all-round transferable skills such as self-confidence, self-presentation, personal discipline, time management and organisation skills which are highly regarded by higher education and employers.
---